INDO-AMERICAN ARTS COUNCIL



and




Asia Society


Presents
PADMA LAKSHMI's
"Love, Loss and what we ate"
March 10th, 2016 at 7:30 pm
Asia Society, 725 Park Ave, NYC 10021

Tickets: AsiaSociety.org/NYC
Non-members: $15, Seniors/students:$12, Members (IAAC & Asia Soc): $10
MODERATOR: DJ REKHA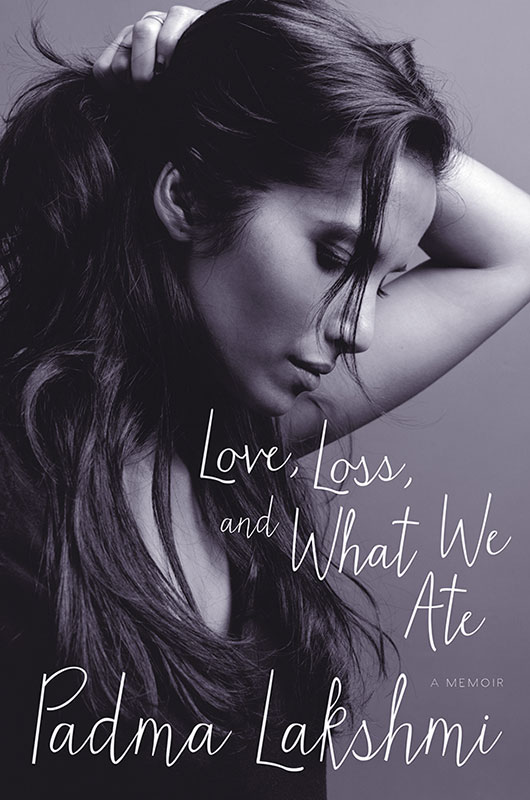 Padma will Read, engage in conversation with a moderator followed by a Q&A.
There will be book sales and signing during the reception.
Cookbook author, actress, model, television host and producer Padma Lakshmi discusses her new book, Love, Loss, and What We Ate, a vivid memoir of food and family, survival and triumph which traces Lakshmi's unlikely path from an immigrant childhood to a complicated life in front of the camera.

Followed by a book sale and signing.


"Love, Loss, and What We Ate is the Padma we didn't know - a frank, introspective look at a fascinating and unusual life. Surprisingly revealing and disarmingly bittersweet."- Anthony Bourdain
Padma Lakshmi is the Emmy-nominated host of the highly rated and critically acclaimed, Emmy-winning Bravo series Top Chef, and the author of two cook-books: Tangy, Tart, Hot & Sweet and the award-winning Easy Exotic. In addition to her culinary achievements, Lakshmi has contributed to such magazines as Vogue, Gourmet, and Harper's Bazaar (UK and US), and has penned a syndicated column on fashion and food for the New York Times. Her television-hosting credits include Planet Food and Padma's Passport, as well as other programs in the United States and abroad. A global style icon and the first internationally successful Indian supermodel, Lakshmi is also at the helm of her own companies such as the Padma Collection and Easy Exotic.

Lakshmi is a cofounder of the Endometriosis Foundation of America. Since 2009, the organization has advocated for early diagnosis, promoted research, and raised awareness in the medical community and the greater public about this devastating chronic disease which affects over 190 million women worldwide.

Presented with the Asia Society.