The Indo-American Arts Council
presents

Sharbari Ahmed's
The Ocean of Mrs. Nagai stories

Wednesday March 26TH , 2014. 6-8pm


at


Sundaram Tagore Gallery, 547 W 27th St, New York, NY 10001.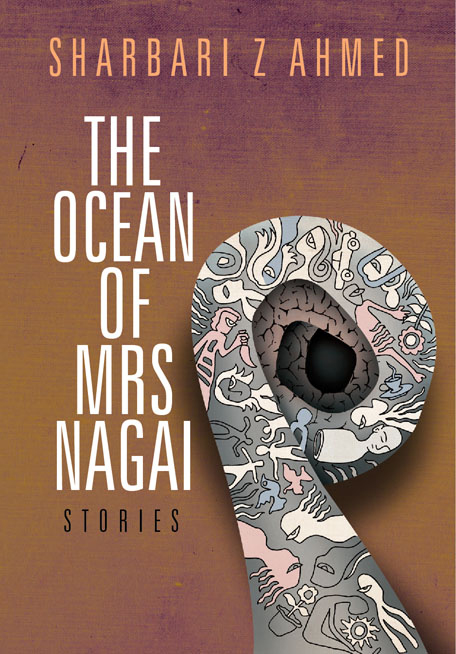 The Ocean of Mrs. Nagai: $10
There will be a Q&A with the author immediately following the Reading.
Books will be available for sale and signing.
About the Book:
Sharbari Zohra Ahmed's stories are spread across continents, involving characters from an old Japanese woman to a Bangladeshi child making friends with downtrodden kids in Ethiopia, to an adopted American woman of Bangladeshi origin. In other words, these are stories of cultural encounters.

The title story is about Mrs. Nagai, an elderly and amicable Japanese woman whose husband was an ex-Japanese soldier during the Second World War. It incorporates conflicting narratives of the war, without tilting to any one side, but it is through Mrs. Nagai's character that readers see the war in a new light. In 'Pepsi', a culturally alienated Bangladeshi girl whose father is a diplomat in Ethiopia spends time with a bunch of poor kids living across the street only to see them evicted as a consequence of this friendship. 'Raisins not Virgins' is a witty love story that pivots around a Bangladeshi American couple in New York City. While the man stands vehemently against repressive US policies against Muslims the world over, the woman reprimands conservative Islamic ideologies. 'Alexander Detained' is particularly important for it shows what it means to be a Muslim in the US following the 9/11 attacks and imagines a dystopia that is not so outlandish.

What makes these stories stand out from the very beginning is their tonality, which is fresh and challenges agreed-upon perceptions of the world. She often uses humour to illuminate human frailty. Her characters are vividly described and her awareness of current international politics is engaging, to say the least.
About Ahmed Sharbari :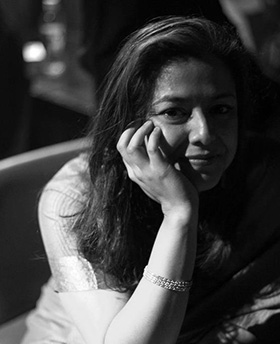 Sharbari Ahmed is a writer of fiction, screenplays and plays.

Her fiction has appeared in The Gettysburg Review, The Asian Pacific American Journal, Catamaran, Caravan Magazine, Inroads and the anthologies A New Anthem (Tranquebar, 2009) and Lifelines (Zubaan, 2013).

Her debut book The Ocean of Mrs Nagai: Stories was released in November 2013 by Daily Star Books.

In 20003 she won The First Words Literary Prize for South Asian American Writing for her story "Raisins Not Virgins" which she then turned into a stage play that was performed in New York, Los Angeles, Boston and Dhaka. In 2008 the screenplay version was selected for the Tribeca All Access program at the Tribeca Film Festival and nominated for Best Original Screenplay

She was born in Bangladesh and raised in New York, Connecticut and Ethiopia.
The Indo-American Arts Council is a 501 ©3 not-for-profit secular arts organization passionately dedicated to promoting, showcasing and building an awareness of artists of Indian origin in the performing arts, visual arts, literary arts and folk arts. For information please visit .