Indo-American Arts Council
presents

Rashmee Sharma's
ROSHNI

July, 2013

At the home of Sandy Chandra, 2000 Broadway. Penthouse 3. New York City.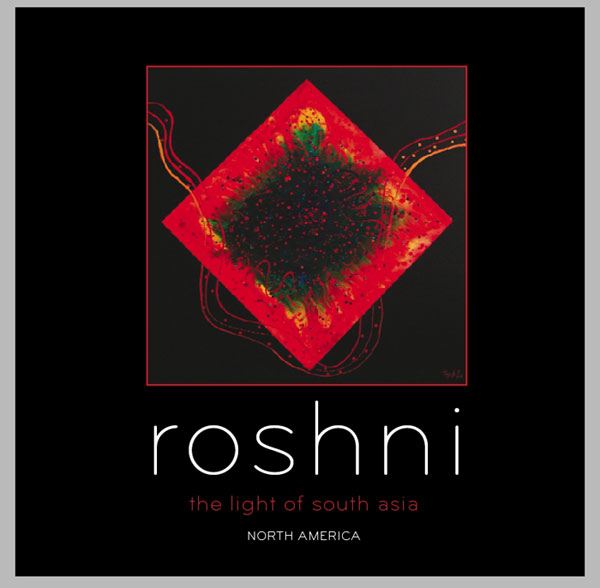 About Rashmee Sharma
A native of Jaipur, in the Princely State of Rajasthan, Rashmee Sharma was educated within the famous pink city. She earned several awards as a journalist and took up teaching, eventually serving as the English department chair at Sikkim. Widowed early, Sharma packed up her two young children and moved to the United States to pursue her Ph.D. in literature. While continuing to publish her journalism and poetry, Dr. Sharma taught journalism and literature at the University of Washington in Seattle, where she developed the concept that would eventually become her passion, the Roshni, the Light of South Asia book series. Dr. Sharma currently lives in northern New Jersey.
About Roshni:

The valuable contributions of people of Indian origin throughout North America are showcased in a beautiful new coffee table book, Roshni, the Light of South Asia: North American Edition, now available through roshnimedia.com. This fascinating book offers professional profiles and in-depth interviews with 56 people of Indian origin who have achieved stellar success in the United States and Canada, and who have found creative and effective ways to give back to the community. Roshni, the Light of South Asia: North American Edition features such glamorous stars as comedians Daniel Nainan and Russell Peters, Cirque du Soleil performer Raj Bhavsar, award winning film director Deepa Mehta and the famous writer Salman Rushdie.

This is the second book in the Roshni series. The Roshni legacy began in 2005 with Roshni, the Light of South Asia, which profiled 101 people of Indian origin who had built up successful careers in their professional fields and in charitable or philanthropic work in the United States. There were so many individuals worthy of this honor that the nomination and selection process for the second book was immediately put into action. After many hours of research and miles of travel, the result is Roshni, the Light of South Asia: North American Edition. Even more exciting, Roshni Media is in the process of accepting nominations for a third book, Roshni, the Light of South Asia: the Global Indian, anticipated for release in the fall of 2013. This third book will highlight the achievements of people of Indian origin in all far-flung corners of the world.

The Roshni books, and the wider global outreach of Roshni Media, are the brainchild of award-winning writer and educator Dr. Rashmee Sharma. The idea came to her in 1990 when she overheard her students making disparaging remarks about Indian-Americans as nothing more than cabbies and gas station owners. She wanted to dispel the stereotypes and elevate the profile of people of Indian origin in the Americas, and began her research that led to Roshni, the Light of South Asia.

"Often in order to prove my point, mainly to my students, I would frequent libraries looking for historical documents that would trace incredible achievements of our community. A distinct lack of South Asian documentation irked me for years…It's my hope via Roshni to reach the first and future generations by building a bridge to communicate pride, strength and sacrifice of the first generation immigrants. My intent is also to focus on enlightening and making younger generation proud of our heritage and culture," Dr. Sharma has said.

Roshni honorees are nominated by peers and the public who admire them. Anyone can nominate a potential Roshni honoree using the convenient form at www.roshnimedia.com.
The Indo-American Arts Council is a 501 ©3 not-for-profit arts organization passionately dedicated to promoting, showcasing and building an awareness of artists of Indian origin in the performing arts, visual arts, literary arts and folk arts. For information please visit