The Third Prince

Book-reading and discussion of life
in the amazing Mughal era
Nov 8th 6:30 pm (wine & samosas) 7:00 pm reading
Misha Nicole, 303 Bowery, (between Houston & 1st), NYC.

In 1603, a peasant girl travels to Agra to learn how to become a concubine. She has in her possession a strange, beautiful jewel, and a document…

"...extremely interesting and well-written adventure story."

- Afternoon Despatch & Courier

"If history interests you, this fiction is a must read." - New Woman

Join author Phiroz Madon in a discussion of life on the streets of Agra in the early 1600s.
Mughal Facts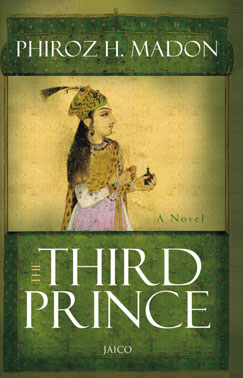 • The Emperor Jahangir's Twelve Decrees anticipated the US Constitution by 150 years

• Akbar's "Hindustan" was the world's largest economic powerhouse. It brought about the greatest fusion of religions and cultures in history

• In 1615 the world's most powerful woman was the beautiful Mughal queen, Nur Jahan