The Indo-American Arts Council
presents
Saeed Akhtar Mirza's
AMMI: a letter to a democratic mother

Book launch, discussion and reception.

Tuesday September 24, 2013
7 - 9 pm

Aicon Gallery, 35 Great Jones Street, NYC

Books will be available for sale and signing during the reception.

Suggested Donation: $5

rsvp: Click here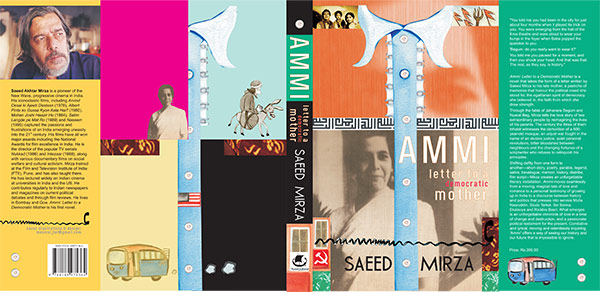 About Saeed Akhtar Mirza: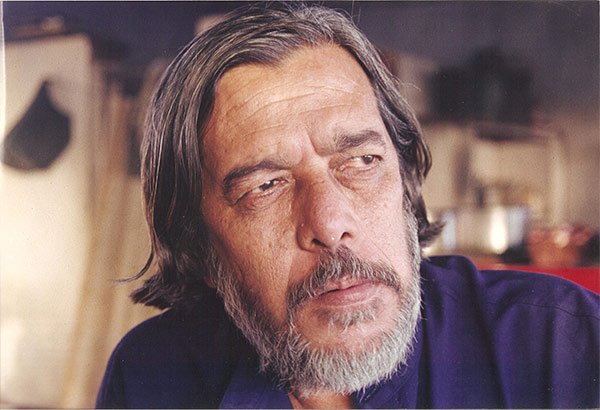 Saeed Akhtar Mirza has been a film director, producer and author since the 1970's. Born into creative household, his father Akhtar Mirza, a noted and respected screenwriter in Bollywood with a Filmfare award to his name for his work work in Waqt, exposed him to Chinese, Urdu, Telegu, African and Latin American literature from an early age. Saeed credits this diverse, multicultural upbringing as a vital creative influence that helped him to breathe life into his stories and characters for both film and literature.

A graduate of St Xavier's College, Bombay University with a BA in Economics and Political Science, Saeed went on to gain two diplomas in Advertising from the Bombay College of Marketing and Advertising and in Film Direction from the Film and TV Institute of India in Pune.

Saeed started out as a documentary filmmaker in the late 1970's and went on to produce several critically acclaimed works including: The Rickshaw Pullers of Jabalpur, which won the National Award for Best Documentary, The Third Voice, a movie about the Urdu poet Akhtar-ul-Iman and A Tryst With The People of India, a 16 part travelogue on the occasion of the 50th year of India's Independence.

After thoroughly exploring the art of documentary filmmaking, Mr. Mizra moved on to making feature films with his debut movieArvind Desai Ki Ajeeb Dastaan (The Strange Fate of Arvind Desai) (1978). The film, about an idealistic youth and the ups and downs in his life, Om Puri gives a bravura performance as the title character's Marxist friend. The film won the Filmfare Critics Award for Best Movie.

His next effort, the groundbreaking Albert Pinto Ko Gusaa Kyun Aata Hai (What Makes Albert Pinto Angry) (1980), which dramatized middle class life in 1970's Bombay, won Mr. Mirza his second Filmfare Critics Awars for best movie, National Award for Best Film and was screened at several Indian and International film festivals including the prestigious Cannes Film Festival. Saeed Mirza went on to win the National Award for Best Film for his next movies Mohan Joshi Hazir Ho (A Summons for Mohan Joshi) and Salim Langde Pe Math Ro ( Don't Cry Salim The Lame) in 1984 and 1989 respectively.

Mr. Mizra has spent his career exploring every aspect of visual story telling and his creative influence can be felt across most visual mediums in India including in television, where he directed and produced popular shows such as Nukaad (Street Corner) and Intezaar (Wait), and can even the advertizing industry where he has worked as a creative head and copywriter for the country's leading advertising agencies.

His knack for exploring the art of story telling in different mediums was on display as powerfully as ever when Mr. Mirza once again broke into unexplored creative territory when he produced his first literary work, an auto biographical novel titled Ammi: Letter To A Democartic Mother, which is loosely based on his childhood and his mother who passed away with cancer.

Saeed Mizra currently resides in Bombay and Goa with his wife Jennifer. He has been a source of inspiration in India and around the world. His vision of the world and his genre busting approach to story telling has legions of fans on the edge of their seats, waiting for what he will donext.
The Indo-American Arts Council is a 501 ©3 not-for-profit secular arts organization passionately dedicated to promoting, showcasing and building an awareness of artists of Indian origin in the performing arts, visual arts, literary arts and folk arts. For information please visit