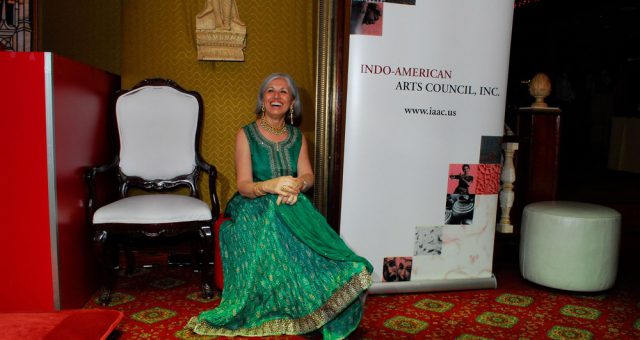 Politicians, CEOs, cabbies, cooks… Indians in America are having a moment
Politicians, CEOs, cabbies, cooks… Indians in America are having a moment:
cnbctv18.com
Aug 31, 2018, 03:11 PM IST – Lavina Melwani
With every one in six people in the world being of Indian origin, the Indian Diaspora is having increased impact globally – and America is no exception. According to the Pew Research Center, the Indian population in the US has doubled between 2000-2015. While Indians are still a tiny percentage of the overall US population, their impact goes way beyond numbers.
From thought leaders and advocates in public spaces to the CEOs of corporations and startups to the hordes of unsung NYC cabbies, cooks and 711 workers – there are countless Indian stories waiting to be told. Indian brain cells, entrepreneurship and sweat equity are entwined with the success of America, and we will meet these famous, infamous and ordinary people every week.
The Arts Czarina & the Philanthropist:
From recycling, we jump to rejuvenating the arts. For 20 years, New Yorker Aroon Shivdasani was a Lone Ranger rooting for the arts of India. Almost single-handedly, she founded the Indo-American Arts Council (IAAC), a non-profit organization which launched arts initiatives in different disciplines with book readings, art shows, a literary festival, a dance festival – and a hugely popular annual film festival of independent films which attracted names like Salman Rushdie, Shabana Azmi, Anurag Kashyap and Mira Nair. She often calls herself the Fakir of New York, out with a begging bowl for the nurturing of the arts but she become the catalyst for many of the city's burgeoning Indian arts organizations, setting a thriving cultural scene in motion.
Now after 20 years as Shivdasani retires, IAAC has found a savior prince, Dr. Nirmal Mattoo who is a philanthropist and a supporter of the arts and artists, besides being an educator and a noted physician. He brings financial resources as well as an eclectic board of directors to support IAAC . The new board with Sunil Hali as Executive Director plan to continue the diverse programming with a music festival featuring Ustad Amjad Ali Khan and his sons Amaan Ali Khan and Ayaan Ali Khan at Carnegie Hall, and the hugely popular IAAC Film Festival in May.