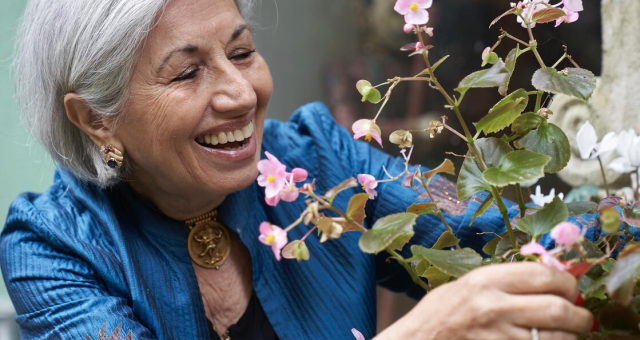 "The Arts are in my DNA" with Aroon Shivdasani
"The Arts are in my DNA" – Aroon Shivdasani:
Aroon Shivdasani, doyenne of the Indian arts abroad, a woman of many passions, and one living a multi-faceted life. "The arts are in my DNA," Aroon says, and it is clearly reflected in her large body of work.
She is the founder and erstwhile artistic director of the Indo-American Arts Council. There, she organized many groundbreaking artistic and cultural events , including the Erasing Borders dance and art exhibitions each year, book launches for authors like Aasif Mandvi and Sandip Roy, and evenings of Indian classical music by famed musicians. She has also won awards for her dedication and service to the South Asian community and culture.
What's the secret of your productivity, we asked Aroon in our story for SEEMA Magazine. She answered with one word: Passion! "I have a passion for life, have a very loving family and tons of friends in every city and country in which I have lived. I have always been surrounded by love and am confident in my own skin. I have indulged in the excitement and culture of every city in which we have lived, worked with the underprivileged, made lots of friends, and got involved in the community. I also have tons of energy and thoroughly enjoy my work, my family and my friends."
Read more about Aroon and tell us in the November issue of SEEMA.
Write to us at info@seema.com and subscribe.