SOIREE SERIES # 2 LITERATURE:
with
AUTHOR SUKETU MEHTA
A sneak peak Reading of his new book on New York City.
7-10 pm. Thursday September 13, 2012
Dinyar & Aashish Devitre's home, NYC.
Imbibe your favourite cocktails, let your taste buds awake with mouth-watering dinner delicacies and converse with fascinating individuals in Anita Trehan's beautiful home!
Author Suketu Mehta takes you on a journey into the pulse of New York city as he recounts and reads from his latest book on our favourite city. Talk to him about "Maximum City", about his screenplays, about his new venture and about his life. Get your books signed, click your cameras for memories, exchange stories and indulge in being a New Yorker!!
Limited reservations for this exclusive soiree. Maximum 30 people.

RSVP's to events.iaac@gmail.com must be accompanied by payment: $250 per person ($225 tax-deductible). IAAC Members $225 ($200 tax-deductible).

Please write a cheque to Indo-American Arts Council, 517 E 87th Street, Suite 1B, New York, NY 10128. 
Or 
pay via Paypal.


(contributions include cocktails, dinner and the featured guest)
Your host's address will be emailed to you with an acknowledgement of your reservation.
Suketu Mehta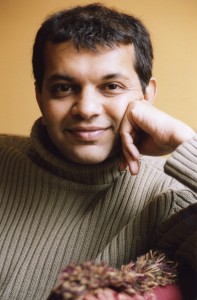 Suketu Mehta is the New York-based author of 'Maximum City: Bombay Lost and Found,' which won the Kiriyama Prize and the Hutch Crossword Award, and was a finalist for the 2005 Pulitzer Prize, the Lettre Ulysses Prize, the BBC4 Samuel Johnson Prize, and the Guardian First Book Award. He has won the Whiting Writers Award, the O. Henry Prize, and a New York

Foundation for the Arts Fellowship for his fiction. Mehta's work has been published in the New York Times Magazine, National Geographic, Granta, Harpers Magazine, Time, and Condé Nast Traveler, and has been featured on NPR's 'Fresh Air'. Mehta is Associate Professor of Journalism at New York University. He is currently working on a nonfiction book about immigrants in contemporary New York, for which he was awarded a 2007 Guggenheim fellowship. He has also written an original screenplay for 'The Goddess,' a Merchant-Ivory film starring Tina Turner, and 'Mission Kashmir', a Bollywood movie.Mehta was born in Calcutta and raised in Bombay and New York. He is a graduate of New York University and the Iowa Writers' Workshop.
The Indo-American Arts Council is a 501 ©3 not-for-profit secular arts organization passionately dedicated to promoting, showcasing and building an awareness of artists of Indian origin in the performing arts, visual arts, literary arts and folk arts. For information please visit .