INDO AMERICAN ARTS COUNCIL
presents
ERASING BORDERS 2016
Erasing Borders Exhibition of Contemporary
Indian Art of the Diaspora
Closing Reception: Wednesday June 29th, 5:00- 8:00 pm.
Performance by Sanjana Shukla accompanied by guitarist Sidharth Chauhan.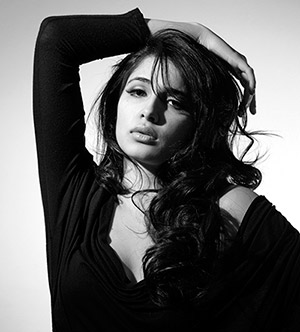 Jazz singer Sanjana Shukla hails from the Bay Area. From a young age she's sung in numerous styles including disco, opera, Spanish-language, and Broadway. She received Best Talent in Miss India USA (2012), and is currently playing co-lead in a musical to be featured in the New York Fridge Festival at the end of August 2016. Sanjana is a student of Education Studies at New York University.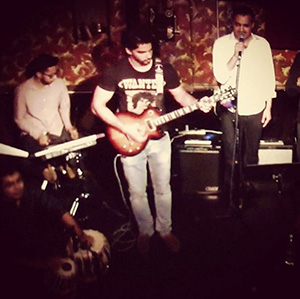 Sidharth Chauhan is currently the lead guitarist for the New York City based band Rhythm Tolee, where he fuses Indian Sufi/Punjabi influences with rock, pop, jazz, and other Western genres. Sidharth currently works in the IT sector as a Cloud Solutions Architect.
The Exhibition will remain open from April 27th - June 30th, 2016.
The Jan Hus Presbyterian Church Sanctuary, 351East 74th Street, First Floor,
New York, NY 10021
Exhibitions are Free and Open to the Public
RSVP:
ebart.iaac@gmail.com
Artists will be present to speak about their art at the wine reception.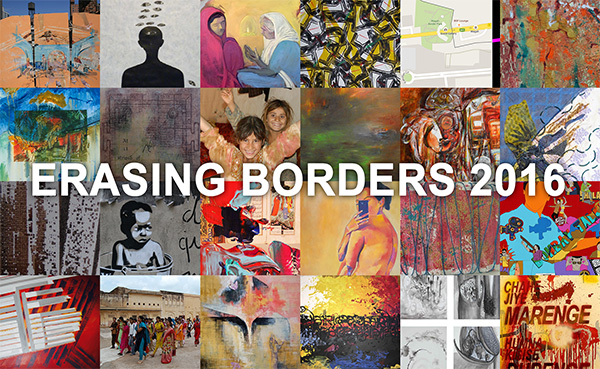 Erasing Borders is a richly provocative exhibition by artists of the Indian diaspora who confront issues of sexuality, terror, disease, the environment, racial and sectarian politics in painting, prints, installations, video, and sculpture. With great technical mastery and diversity of theme and style, these works combine traditional Indian aesthetics with Western elements, and speak to the powerful experience of personal and cultural dislocation in the global village. In its twelfth year, Erasing Borders is curated by Vijay Kumar and produced by the Indo-American Arts Council. Free and open to the public.
Participating Artists: (Click on the artists name for details): Anna Bradfield, Anujan Ezhikode, Arun Prem, Bivas Chaudhuri, Bolo, Delna Dastur, George Oomen, Indrani Nayar Gal, Mansoora Hassan, MD Tokon, Nipun Manda, Norbert Gonsalves, Padmini Mongia, Parul Mehra, Quinza Najm, Pooja Gupta, Radhika Mathews, Rahul Mehra, Reeta Gidwani Karmarkar, Renuka Khanna, Rochana Dubey, Sejal Krishnan, Tara Sabharwal, Uday K Dhar
The Indo-American Arts Council is a 501 3 not-for-profit secular arts organization passionately dedicated to promoting, showcasing and building an awareness of artists of Indian origin in the performing arts, visual arts, literary arts and folk arts. For information please visit